Photo credit: © David Tett Photography
"No need to hurry. No need to sparkle. No need to be anybody but oneself."
(Virginia Woolf, A Room of One's Own).
Today is International Women's Day and this year's theme is "embrace equality". Virginia Woolf was a great advocate for equality. She wrote the above words for A Room of One's Own which was originally an essay which she presented to Cambridge University's women's colleges,Newnham College and Girton College, in 1928. The following year it was published as a book.
Woolf wrote A Room of One's Own at her home in Mecklenburgh Square, Bloomsbury. The building was destroyed during World War Two and Goodenough College was built on the site in 1957. The college ensures that each year, a female student is placed in the room where Woolf's study would have stood, and on arrival, she will find her very own copy of A Room of One's Own on the desk.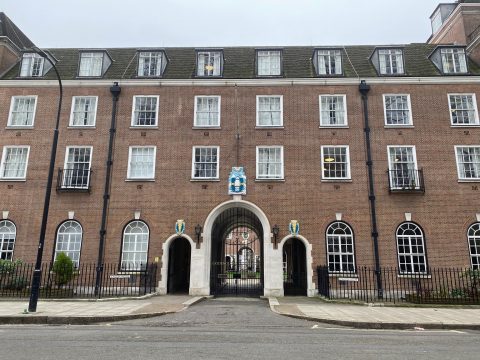 Goodenough College. Photo credit: © 9 Hertford Street